Dementia Do's and Don'ts: Helpful Tips for Communicating with Your Loved One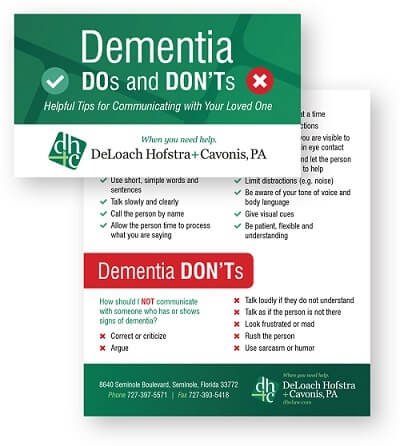 Attorney Rep DeLoach is known to say, "you don't know what you don't know." This simple guide spells out the "DOs and DON'Ts" for communicating with a loved one who may have memory issues.
Fill out the form and receive our free printable PDF.
We also have a great business card-sized guide with helpful tips. Include your Florida address when you complete the form and we will gladly mail you a printed version.
Fill Out the Form
Get Your Free PDF Instantly OR Include Your Address and We Will Mail You A Printed Copy For FREE!