Top 7 Tips For Selling Your Florida Home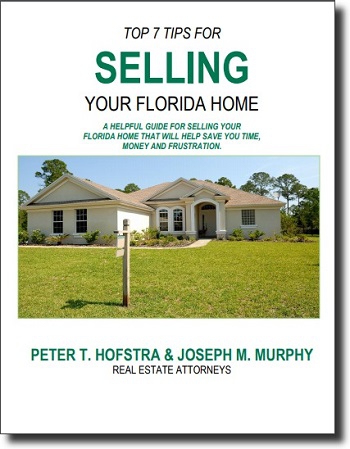 A Consumer's Report For Selling Your Florida Home That Will Help Save You Time, Money And Frustration
Are you thinking about or getting ready to sell your home in Florida? Real Estate Attorneys Peter T. Hofstra and Joseph "Joe" M. Murphy have written a free, quick guide to help you navigate this process.
In this free guide you'll learn to:
know what your home is worth
know the condition of your home
know whether to sell by owner or hire a real estate agent
know your contract
know the costs of selling your home
know the closing process
know when to hire a real estate attorney
…and much more!