Share Your Story and Get Featured in the Navigator or on Our Website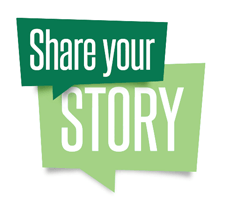 Share Your Story for an Opportunity to be Featured in the Navigator or on Our Website
We thank the countless attorneys, staff, families and community organizations have worked with over the past 45 years (1976-2021). We could never fully put into words how grateful we are for the experiences we have shared and look forward to creating more success stories with our clients in our next chapter in our new building. As we reflect back, we want to hear your story. Take us down memory lane with you! Please reach out to us and let us know your experience with our law firm--whether it was last year or 20 years ago--because once a client, always a client. Here's a recent client story:
Dr. Olliver, Master of Ceremonies, DHC/STC Groundbreaking Ceremony on January 30, 2020
Congratulations on 45 years! As long as I've lived in Seminole (since 1989!) I've known that the team at DeLoach, Hofstra & Cavonis P.A. / Seminole Title Company were gems in our community -- always involved and providing leadership in projects, activities and support to make the community better. As I worked with the SPC Seminole Campus and the Seminole Chamber, the principals and staff were integrated into committees, Boards and other volunteer activities.

When it came time to expand, the decision was made to get creative and stay in the same location in the center of our community -- to continue and expand on their history of service.

Personally, I have been a proud and satisfied client of the firm, enjoying the commitment to quality work delivered in a friendly, family environment with top notch customer service. We are so fortunate to have these fine organizations, always so generous with their time, talents and sponsorships, as cornerstones of our community.
Dr. James Olliver
Estate Planning Client and Community Leader
---
Attorney Rep DeLoach with sisters
Julie (left) and Susan (right), 1992
I cleaned the office every weekend on Saturdays as Dad worked in the first building (8486 Seminole Boulevard). I always enjoyed checking to see what candy was available at the front reception desk! I used to vacuum, clean the bathroom, wipe down desks and tables with wood cleaner, and take out the trash. I would kill time by practicing typing. I remember when the office got new typewriters and the ribbon had the white out feature--wow! That was cool. I remember Dad always getting a snack from the 7-Eleven which consisted of 2 packs of cheese crackers and milk. There was the nicest manager that worked there for years.

When I was able to drive, I started doing the runner role daily after school (Seminole High School). I drove to from Seminole to St. Pete Beach daily. On occasion, I went to the Clearwater Court House. There was also the occasional filing to be done. The files were kept in the shed behind the first building which did not have any air conditioning! I also mowed the yard in the first building as needed.
The annual Christmas party was always an enjoyable event. Of course, we were always wearing Georgia Bulldogs black and red. Go Dawgs!

Growing up, Dad taught us to be hard workers, love yardwork, be honest and treat everyone the same. One very important DeLoach characteristic he taught us to always be on time.

Congratulations! I am excited for the law firm and the beautiful new building!
Julie Washburn, nee DeLoach
Eldest Daughter to Dennis R. DeLoach Jr.
Petaluma, California
Fill Out the Form Below
We will contact you to discuss sharing your story.