Download Now: Legal Steps to Take with a Recent Dementia Diagnosis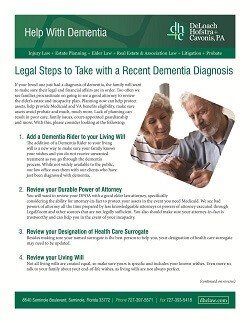 When a loved one is diagnosed with dementia, the family will want to make certain legal and financial affairs are in order. Planning now can help protect assets, provide benefits eligibility, avoid probate and much more.
Fill out the form to receive our list of critical steps to consider. You will receive a printable PDF instantly.