Alternatives to An In-Person Office Conference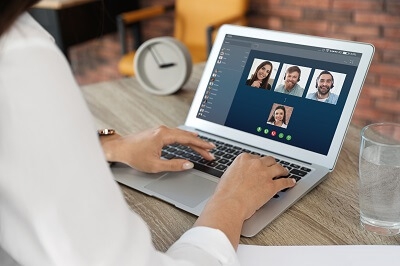 COVID-19 is having a serious impact on our community around the world. We understand that there are uncertainties right now. But we want to reassure you that DeLoach, Hofstra & Cavonis, P.A. is still up and running and we are dedicated to supporting our clients, employees, and community partners. Please call us if you need help, we have alternative ways to work with us.
Here is how we are currently handling appointments and instructions for each:

Phone Conference
This is for all initial appointments. It doesn't matter what type of phone you have (landline or mobile). We'll call you at your preferred number at the agreed-upon time and date.
Video Conference: Zoom Meeting
This is ideal for reviewing documents. Using Zoom (a video chat program), you can follow along on the attorney or paralegal's screen using the audio with your computer or call in on your phone with the conference number provided by DHC. You do not need a camera on your computer. Click here for instructions.​
Please note at this time, you cannot sign estate planning documents remotely. This has to be done in person. These will be scheduled on a case-by-case basis with cautionary pre-screening only.